My squelchy summer fieldwork continues with a visit to the Red Hole Quarry at Hollington, Staffordshire. Hollington Stone is Staffordshire's most important building stone and has been used for many important buildings around the county including Lichfield Cathedral. It is Lower Triassic in age and at the same stratigraphic level as the Grinshill Stone I looked at in a previous post.
Like the Grinshill Stone, Hollington Stone comes in cream and red varieties, the cream being where fluids have leached the red iron staining. However, where as most of the current Grinshill extraction is cream stone, most of the current Hollington is Red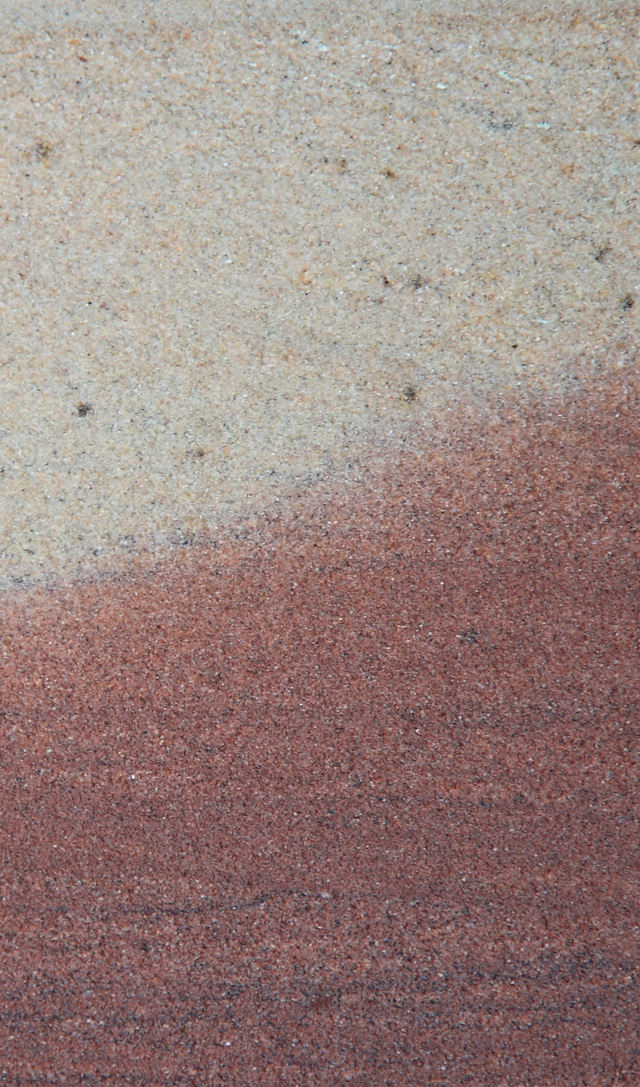 The cut blocks of Hollington red were difficult to photograph because of the awful weather. Although the wet brought out the colours, it also produced a reflective sheen causing unwanted reflections. Here are some of the better attempts but even these have had to be enhanced.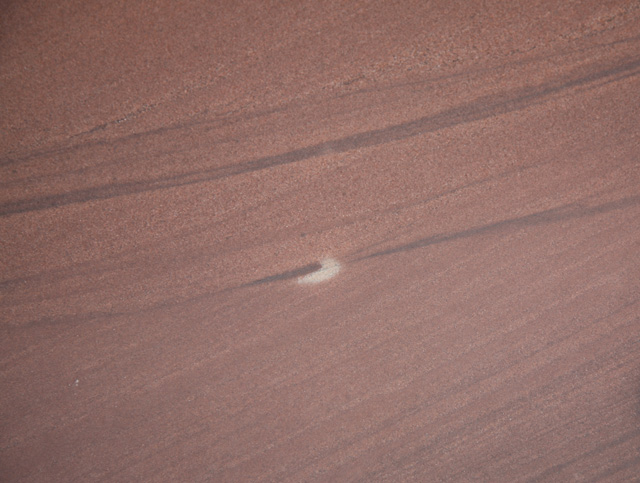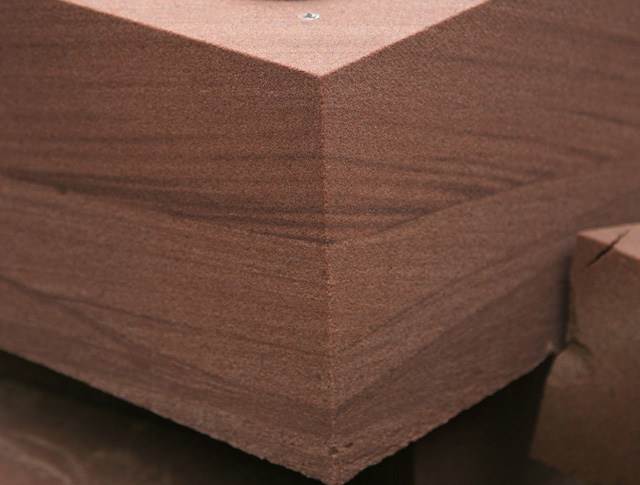 Anyone want to explain the bedding in this block?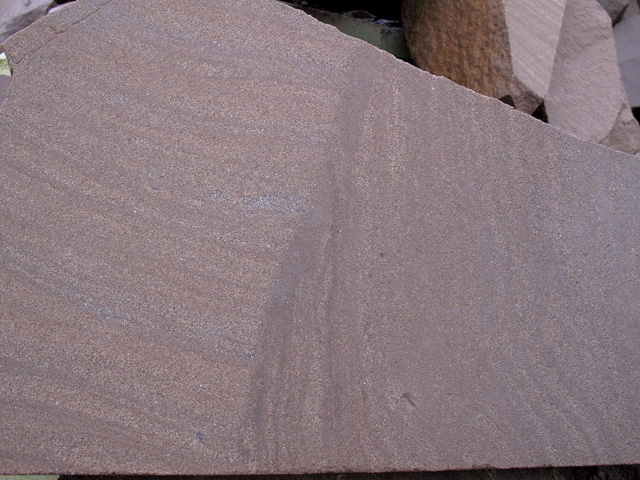 Thanks to the quarry operators, Staffordshire Stone Ltd. for the visit.