Southern Sumatra Earthquake Magnitude 7.6, September 30, 3009 Recorded at Keele University, UK.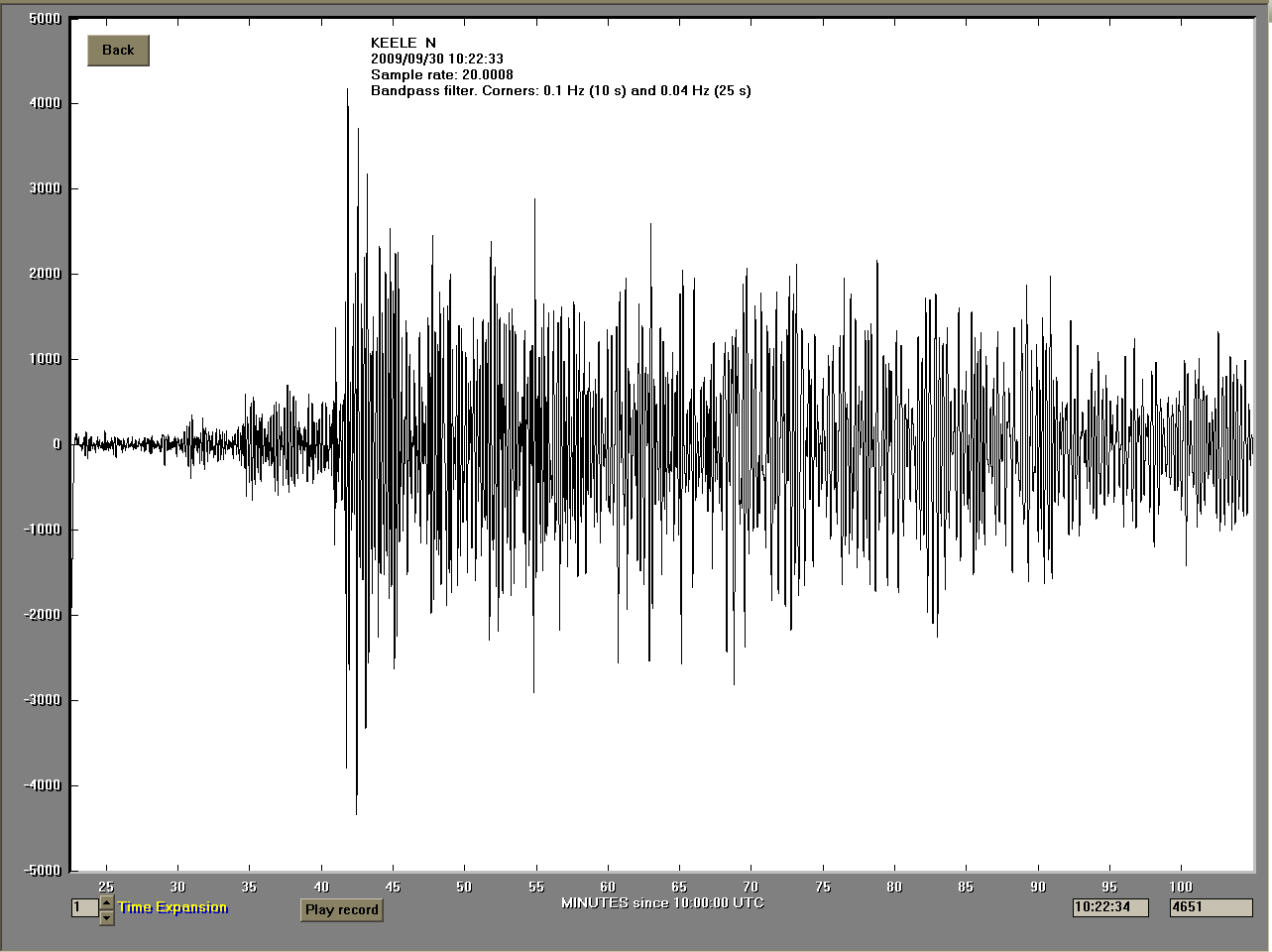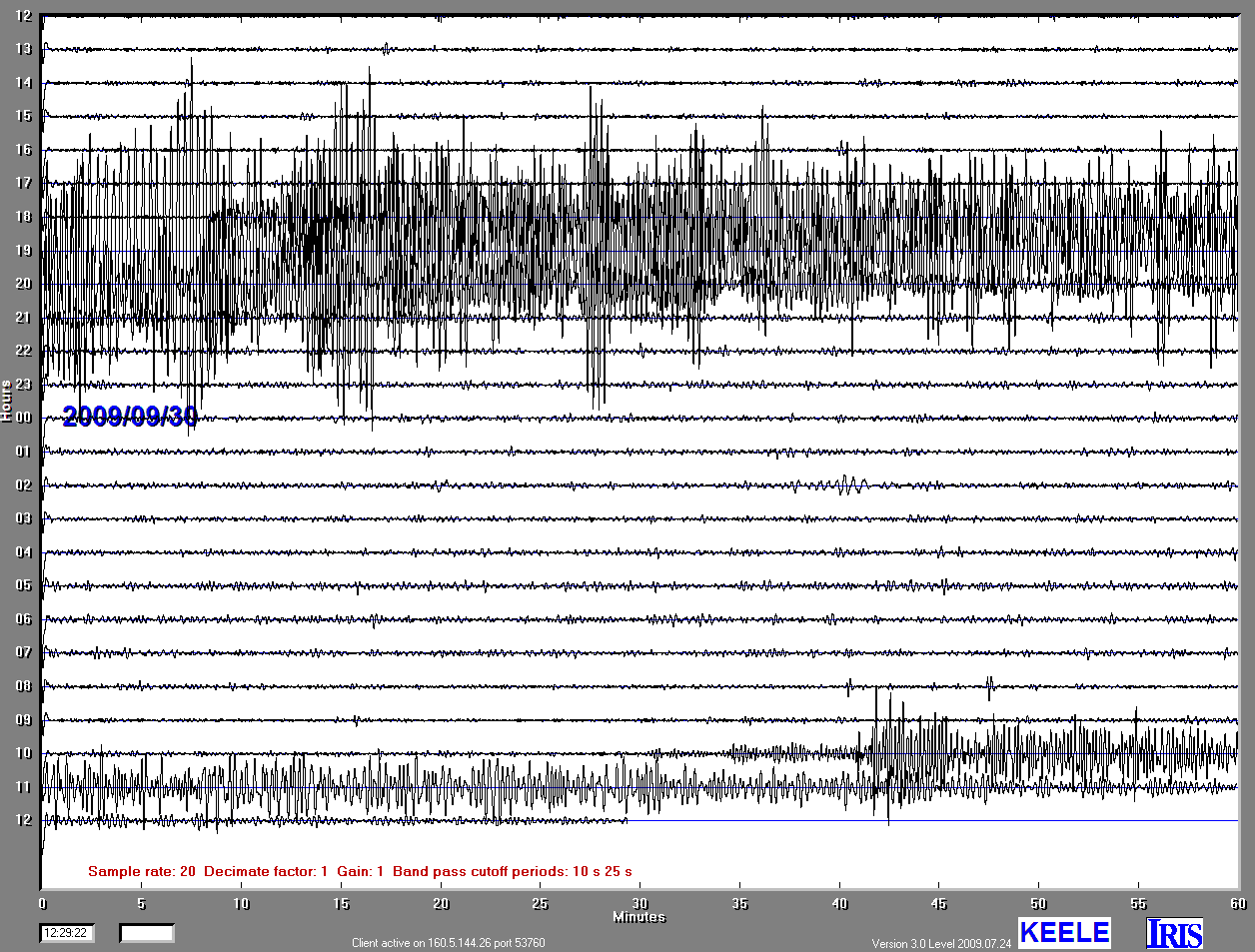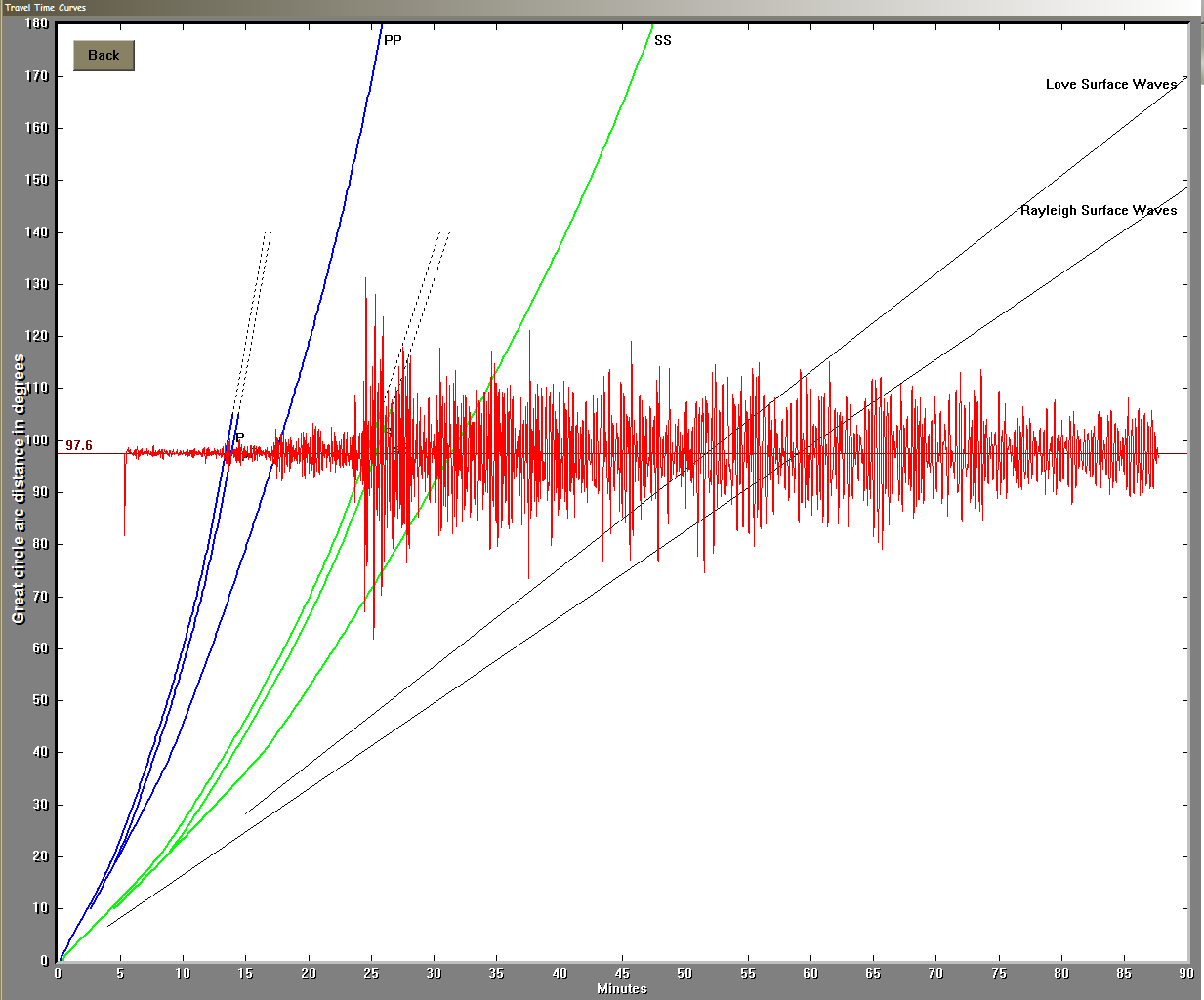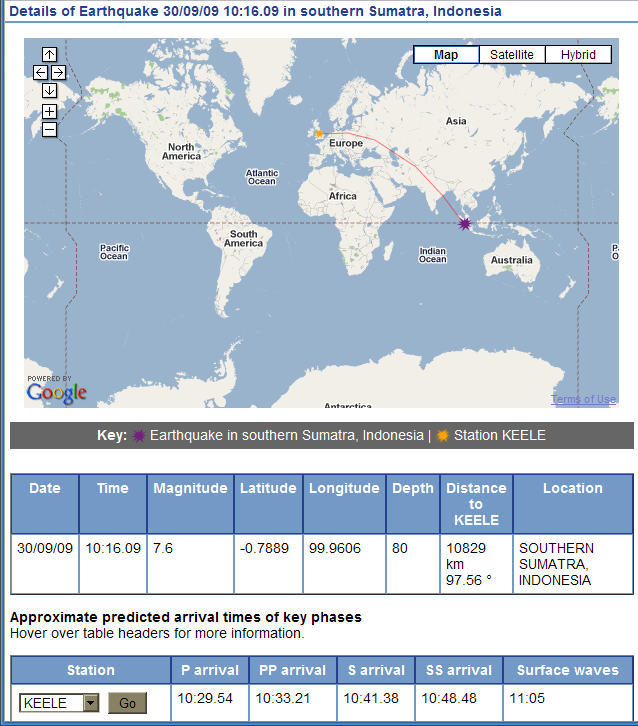 So, large earthquakes are like buses. You wait months for one to come along and then two arrive within hours of each other. I used to think that one event couldn't trigger another at this sort of range but it does look a bit more than coincidence.
Note that this earthquake was deeper than the Samoan one (about 80km down) so the surface waves are much less pronounced. Also, as this event is a bit closer to Keele so we are not in the core shadow and can see the P, PP, S & SS arrivals.
The Keele seismic station is part of the UK Seismology for Schools programme.