This weekend I've been involved in a bit of geoconservation work a.k.a. extreme gardening. Working with the Staffordshire RIGS group, we were cleaning up a couple of outcrops along the Hamps and Manifold Geotrail at a site called Ladyside Wood (Location 19 on the map below). The parent body of Staffordshire RIGS, UKRIGS (UK Regionally Important Geological / Geomorphological Sites) has just changed its name to GeoconservationUK. Personally I think that this is a poor choice as the RIGS groups do so much more than geoconservation. I would have preferred GeodiversityUK which would have given a feel for the range of things that we do.
But anyway, back to the Manifold Valley …
The map shows that the Ladyside Wood locality should display the transition from the reef knoll facies of the Milldale Limestone (purple), through the bedded facies of the Milldale (dark blue) to the overlying bedded Ecton Limestones (pale blue). Unfortunately the sections have become somewhat overgrown.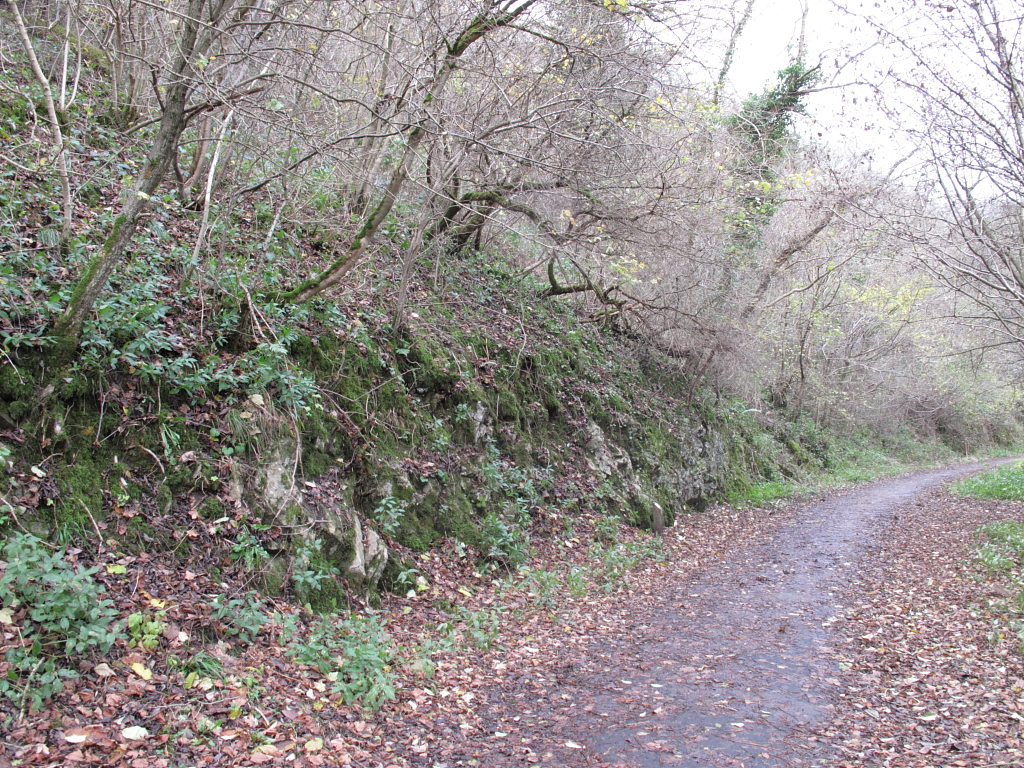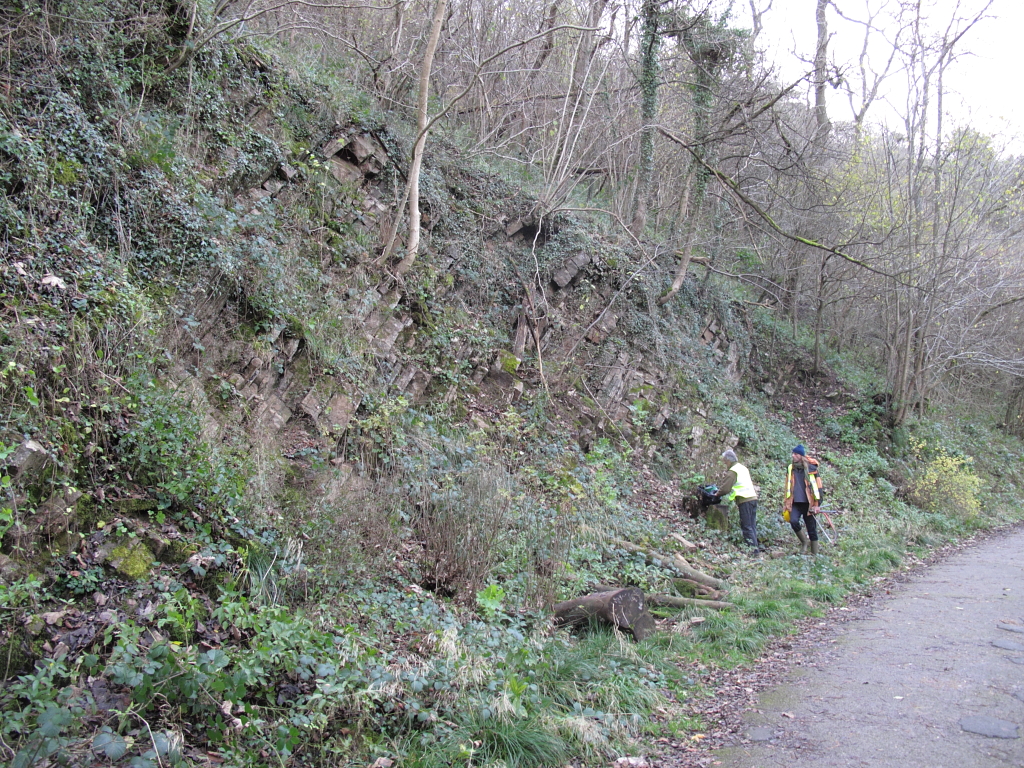 Often in geoconservation we find that there is a certain tension between the geoconservationists who want to expose the outcrops and the bioconservationists who want to preserve certain plants. Before starting clearance on this section we consulted with the National Trust who own the land. Can you spot what was the only plant they asked us to leave? OK, I admit it is difficult from the photos but the answer is the yellowish shrub on the right of the lower image. The bizarre thing is that is a flowering red currant – a garden shrub and not even native to Britain. Apparently it looks pretty when it flowers!
Anyway, after five hours of pruning, scraping, sawing and scrubbing, we managed to get the outcrops returned to some of their former glory.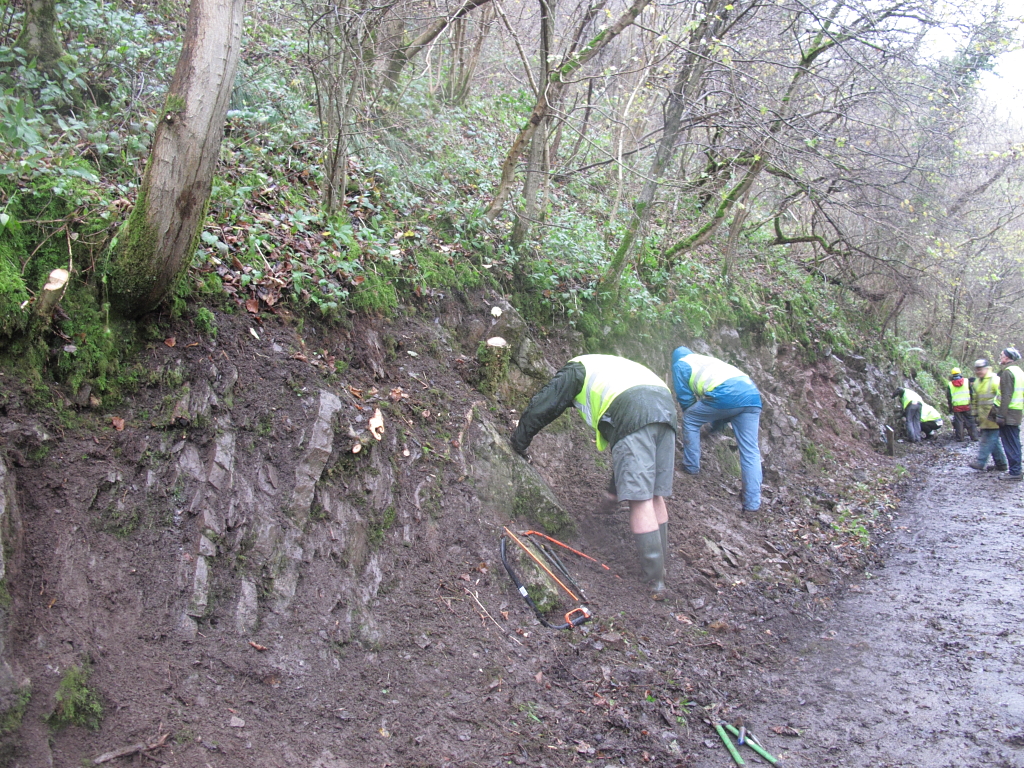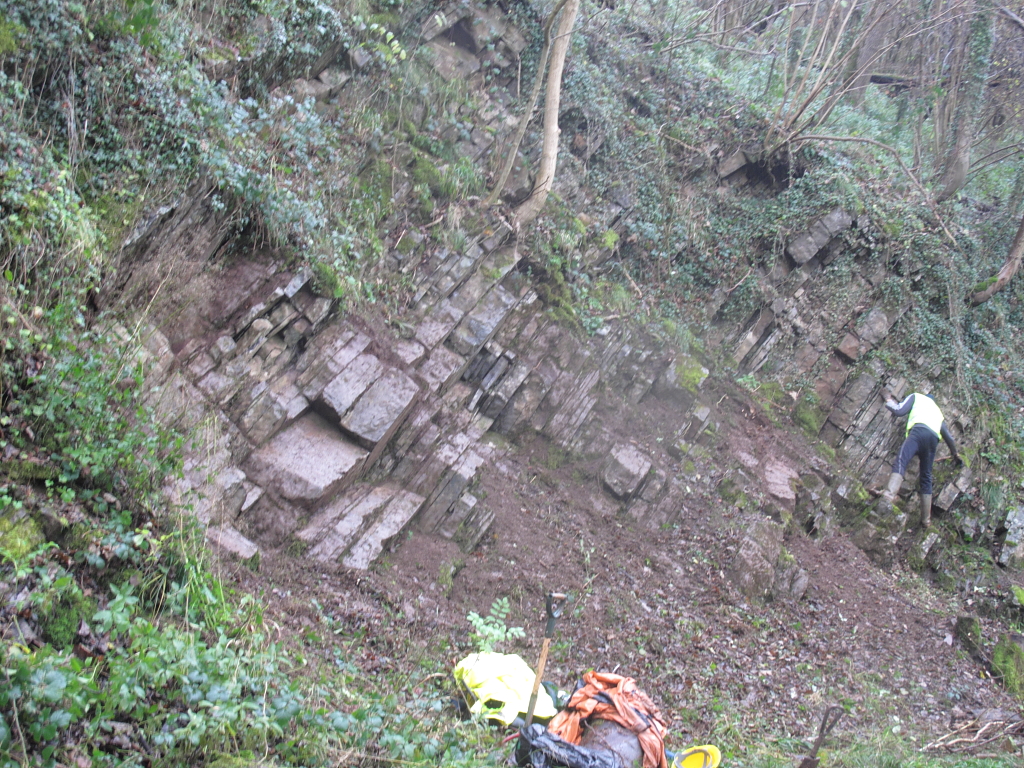 This is the first of what I hope to be many geoconservation sessions to be run by Staffordshire RIGS.