There was a small earthquake just south of Nantwich, Cheshire on January 31st, 2010 which we recorded here at Keele.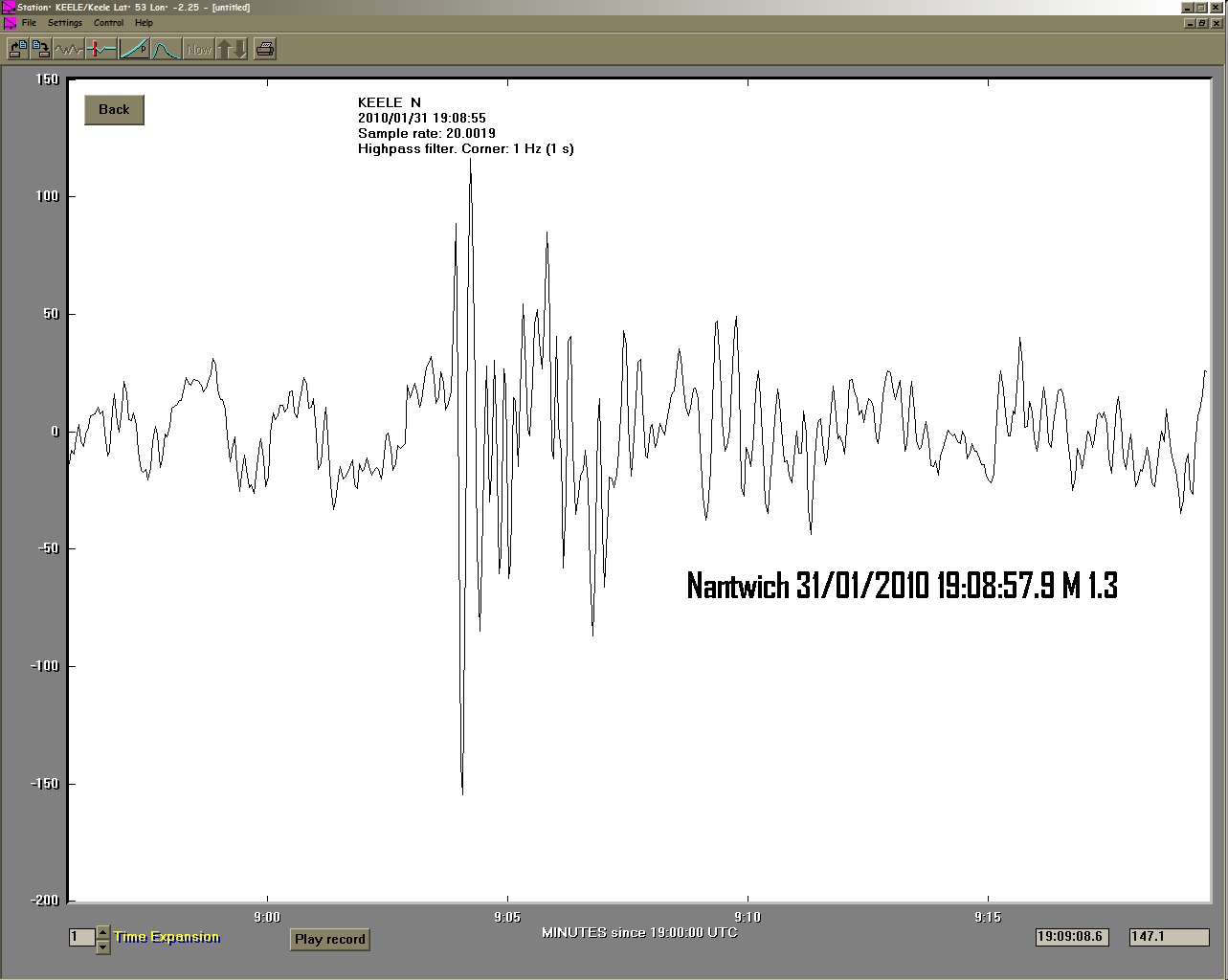 The earthquake magnitude has been determined by the Geological survey to be 1.3
The tremor is most likely related to subsidence or collapse due to dissolution of salt. The bedrock here is the Wilkesley Halite and in the Google Maps image of the earthquake location below salt dissolution features can be seen. A word of warning though as this location from the British Geological Survey is unlikely to be precise.

View Nantwich Quake in a larger map