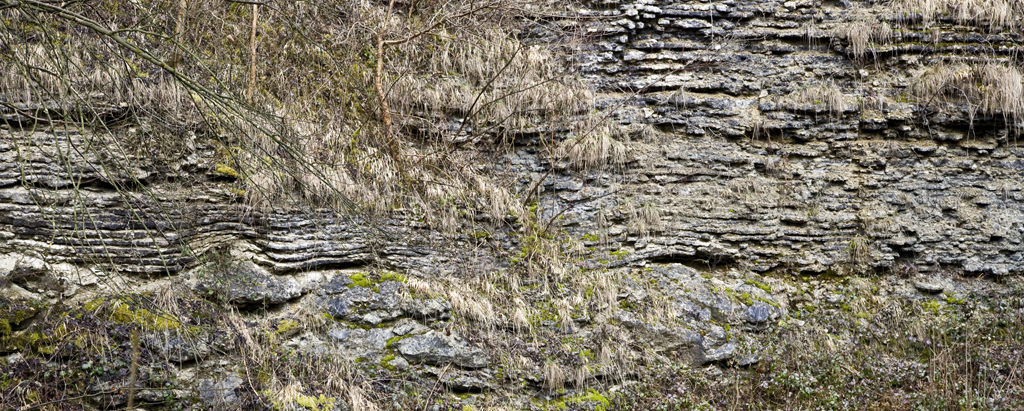 Two visits this weekend to Wenlock Edge, Shropshire with strongly contrasting weather (cold and wet on Saturday, warm and sunny on Sunday). This is Knowle Quarry at Presthope, the original GSSP of the Wenlock, and studied by Roderick Impey Murchison in his establishment of the Silurian System. Knowle Quarry is owned by the National Trust and open to the public but being a SSSI no collecting of material is allowed.
There are two distinct facies present, massive reef knolls and interbedded limestones and marls. The red colour in the photograph is below is iron staining on a strike-slip fault plane that cuts the reefs, the near horizontal slickenside lineations can be seen on the surface.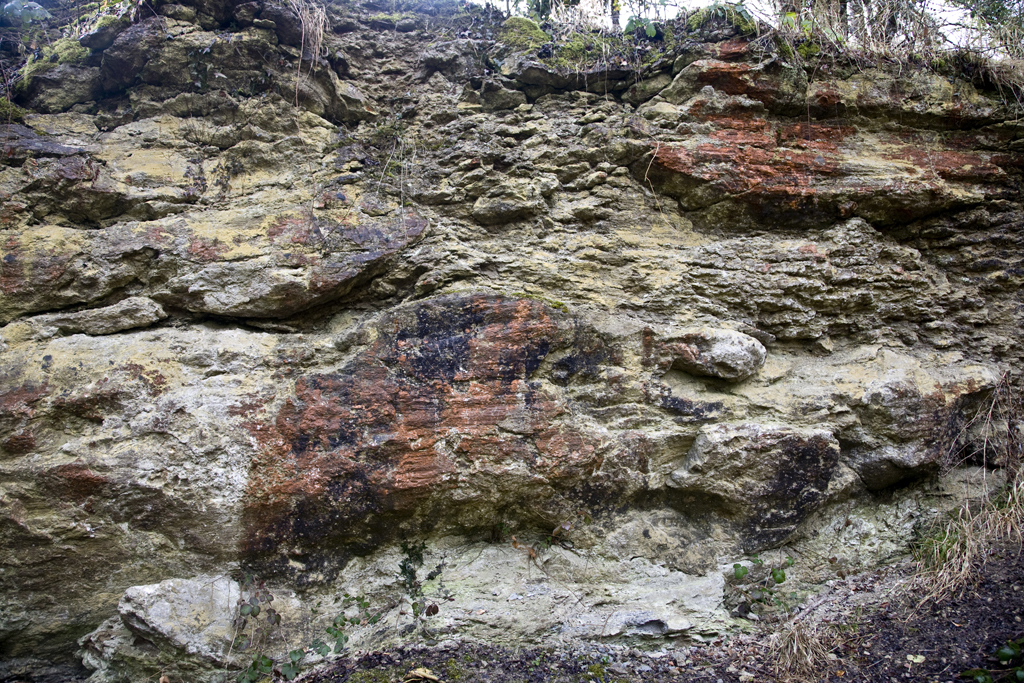 After studying the features here we moved on to the neighbouring Lea Quarry, which was active until recently. Note that the quarry is on private land and permission from the landowner must be given before entering. Here is the margin between the two main facies.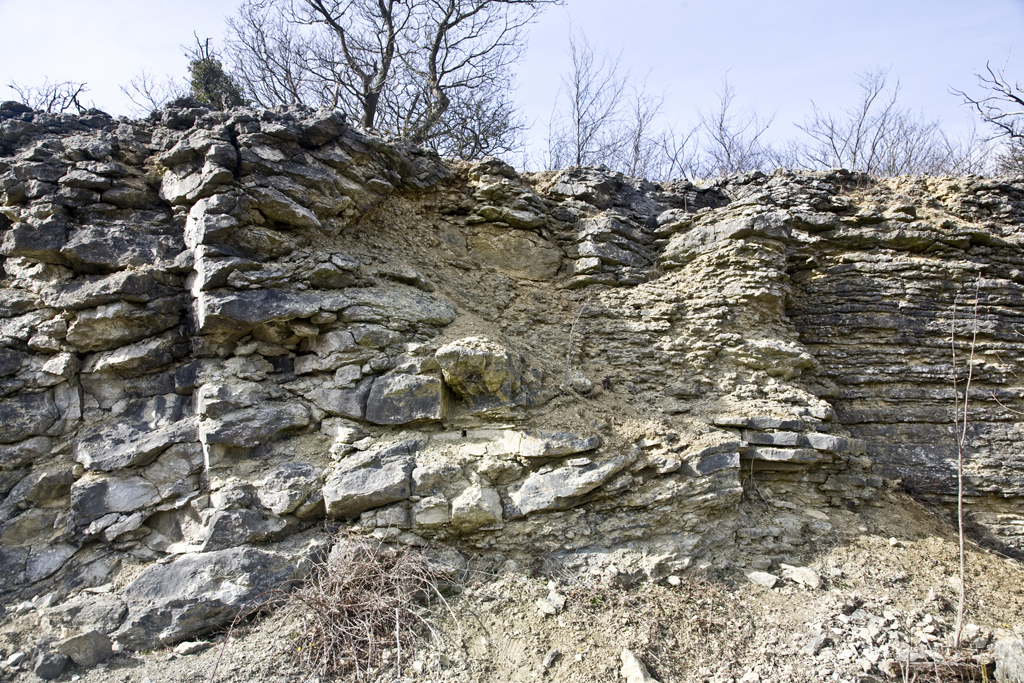 Here the recently quarried faces and the low sun (on the Sunday at least) led to some very successful fossil hunting. Note that I'm a geophysicist who was along on the trips as a van driver so I apologise in advance for any mis-identification.