Another day, another large earthquake, this time in Northern Sumatra. This is 24 hour record that I saw when I broke my holiday for the second time this week.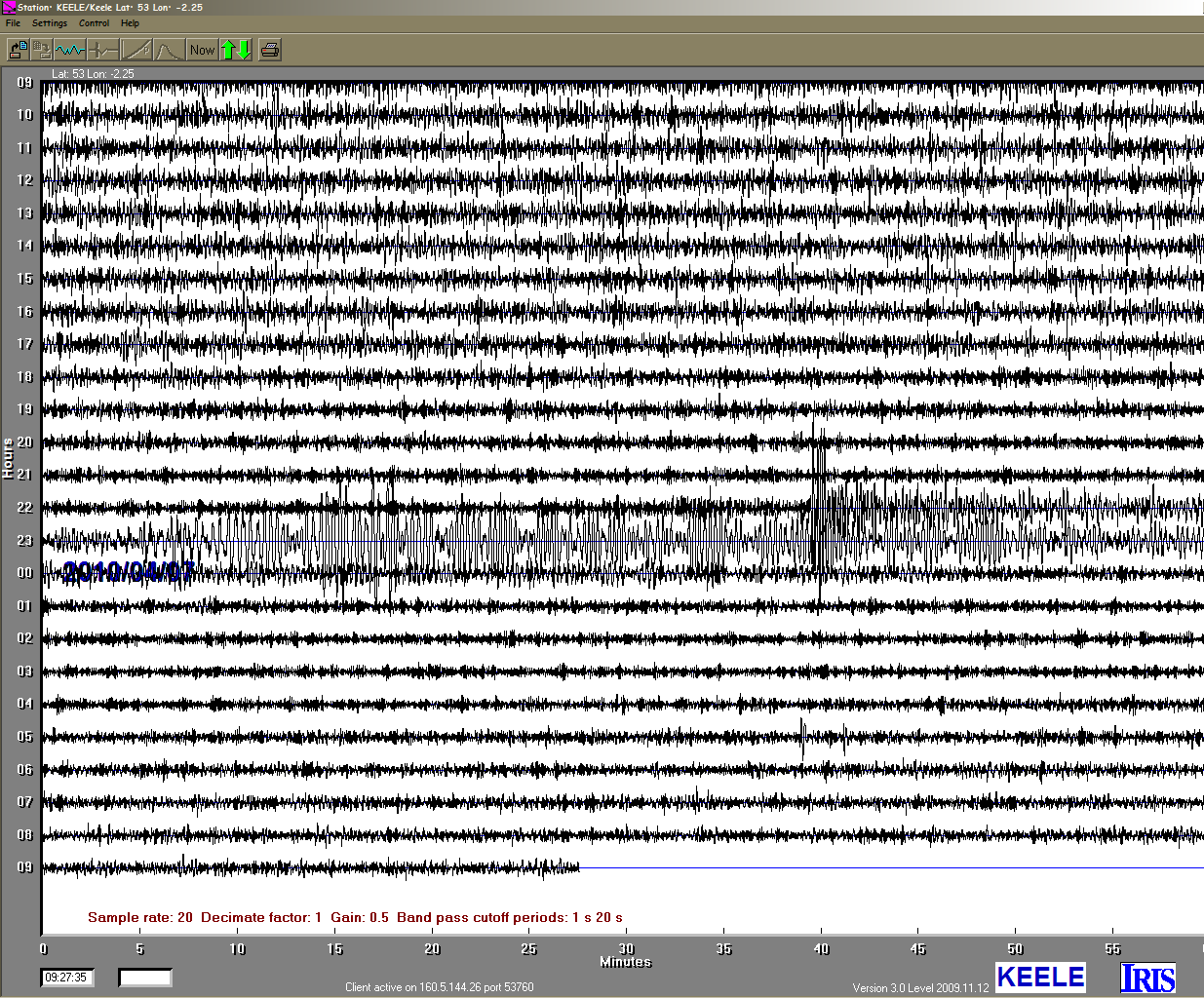 Extracting the record shows a very strong body wave phase and surface wave train …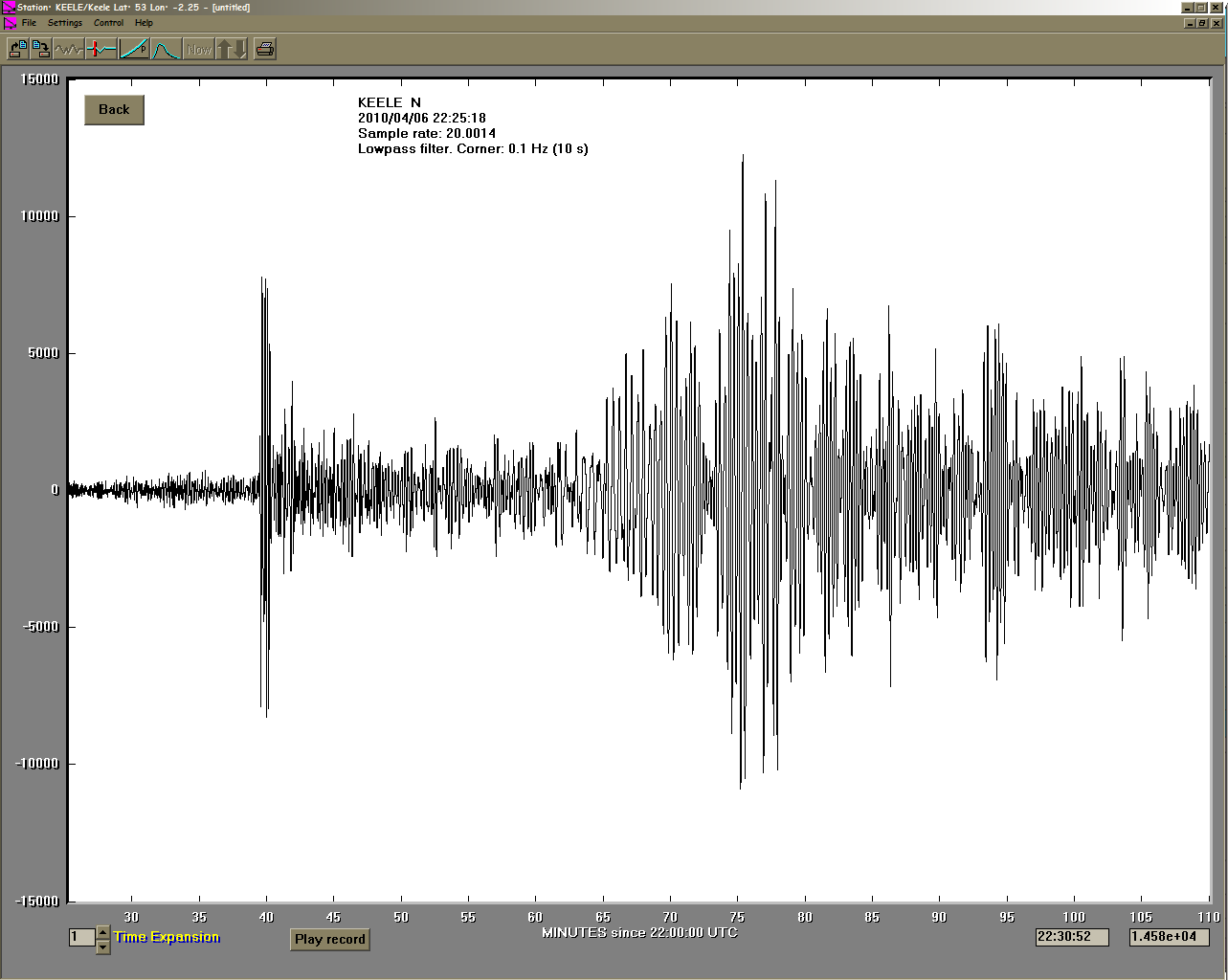 Matching this to the travel-time curves show that the strong phase is S, not P. Note that around 95° epicentral distance, Keele is not quite in the core shadow…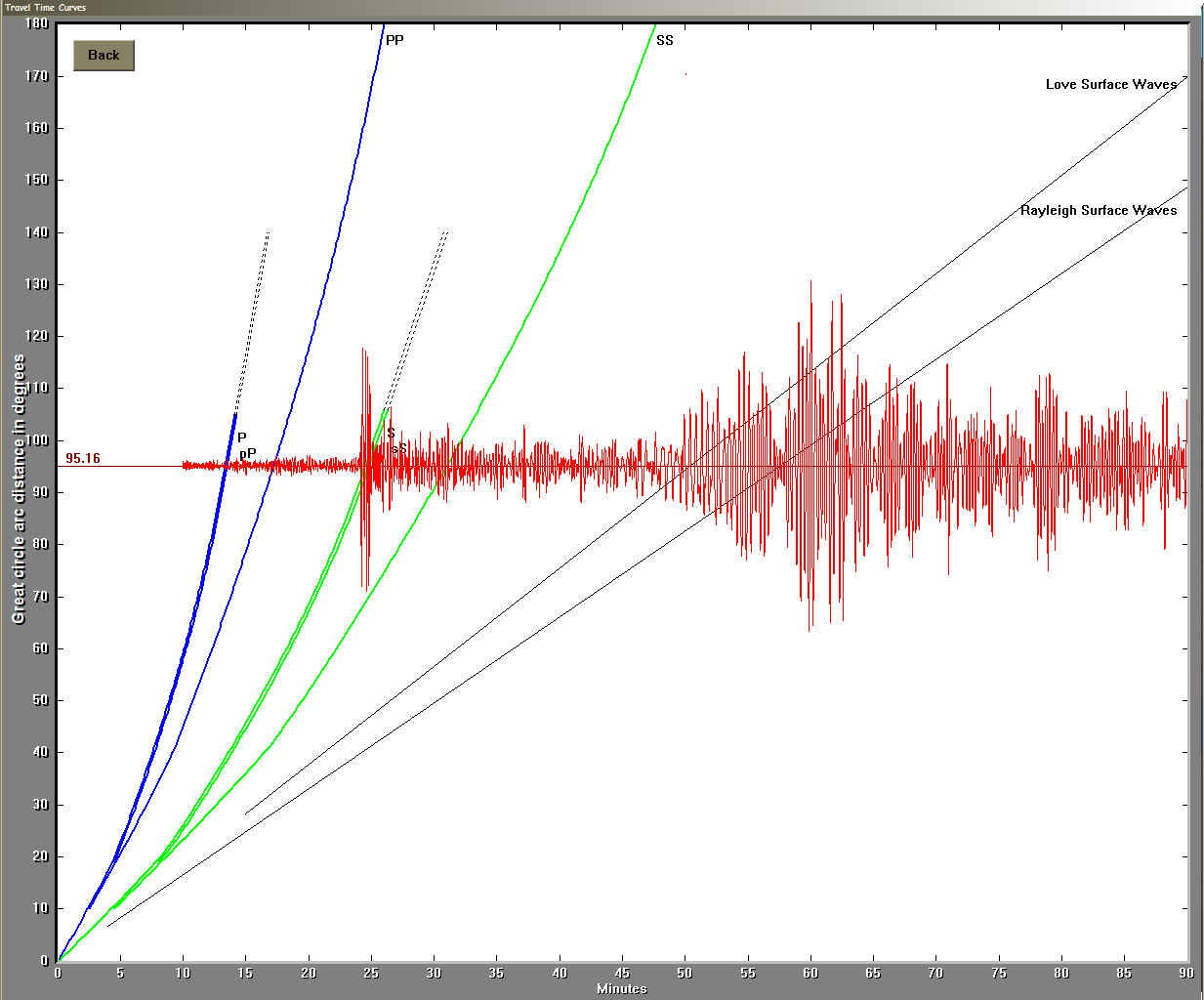 The P-wave is not visible because the path of the earthquake waves to Keele lies along the strike direction of the fault (northwestwards) and so P is nodal. S, however, is antinodal so we get a strong S-wave.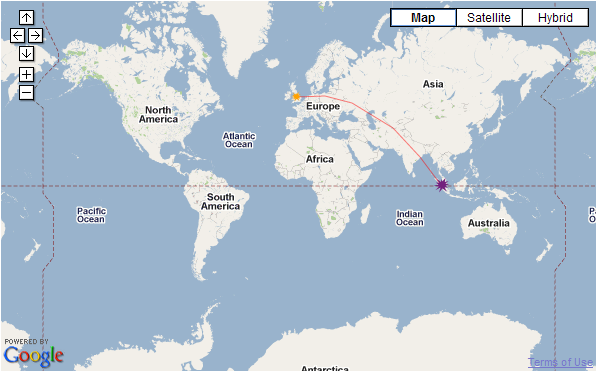 Full details of this earthquake are available from the USGS here.