October's Accretionary Wedge is being hosted by Matt Kuchta at Research at a Snail's Pace on the topic of deskcrops. The deadline for the wedge is fortuitous as I can get it to coincide with my three hundredth deskcrop this year!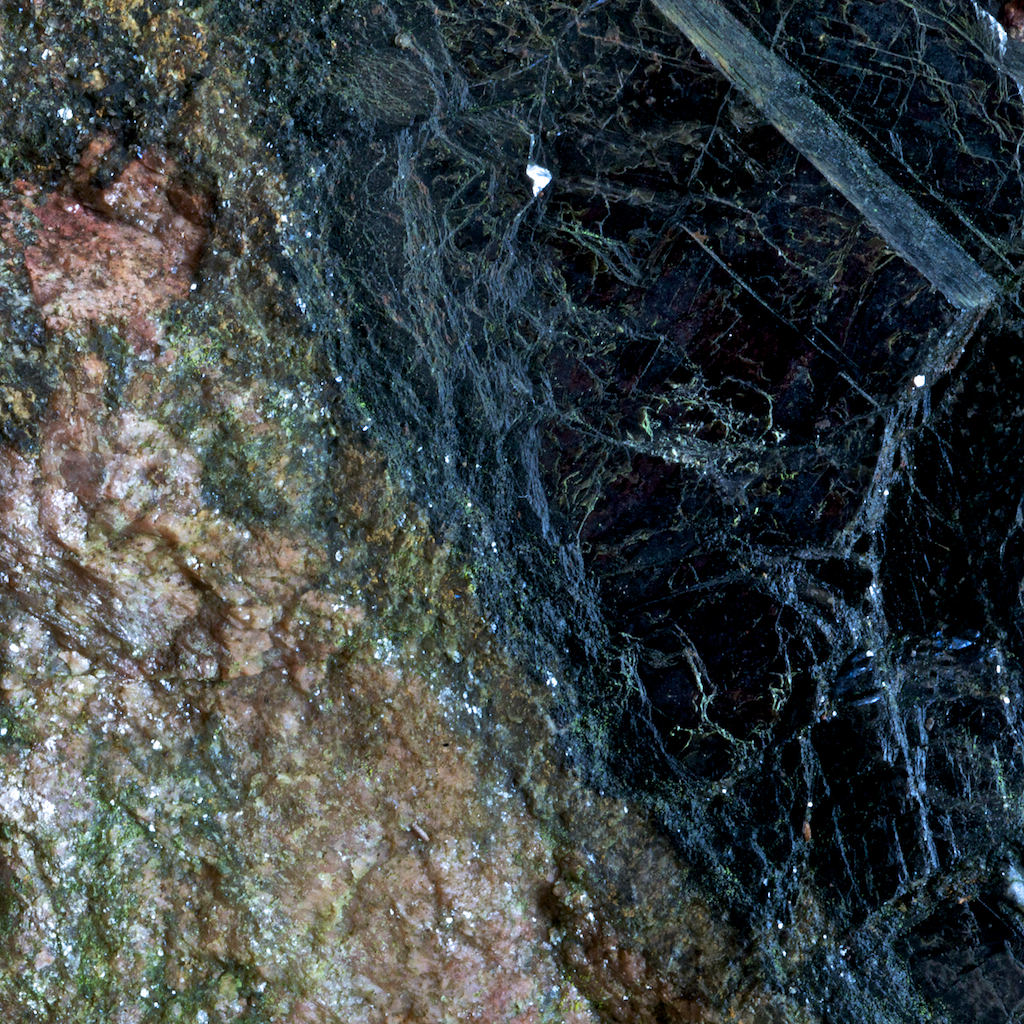 Back at last New Year's Eve I was sitting with a group of fellow travellers around a camp fire at a Bedouin encampment on the edge of the Sahara Desert in Morocco exchanging new year's resolutions. I rashly suggested that I would take a photograph of a rock every day in 2010 and Project Rock365 was born. How long ago that seems. It has been a long slog since but I have now made it to day / rock 300.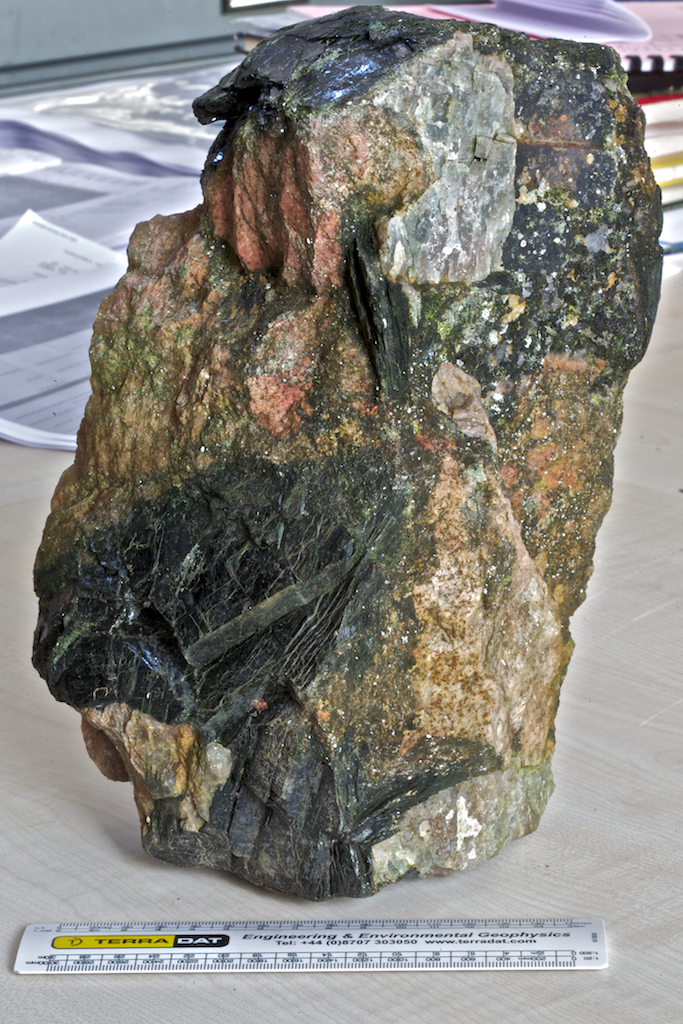 I have saved today's rock for day 300 and the accretionary wedge as it is one of my favourite samples which has pride of place in my home collection. It is a pegmatite sample from the Narestø Feldspar Quarry, Flosta Island, Arendal, Aust-Agder, Norway. The rock contains some really large feldspar and biotite crystals. Unfortunately, I can't remember but else about the rock and google is not providing me with much help.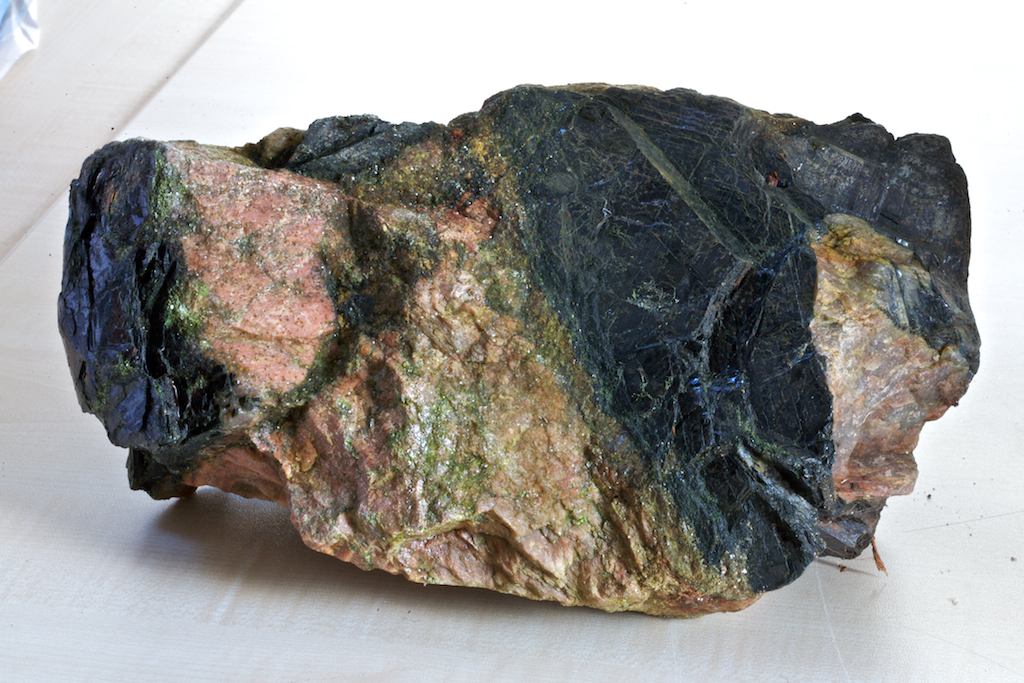 The pegmatite was collected on the Keele Geology foreign fieldcourse to Norway in 1991 (in fact my field guide tells me it was on Friday July 12). The Norway fieldcourse was a long tradition at Keele, now sadly superseded. To keep costs down, the geology department (as it was in those days) had its own tents, folding tables and chairs, cooking equipment and gas stoves. We took the ferry to Bergen and traversed Norway twice, out to Oslo and then back to Stavanger, staying at camp sites along the way. I actually did this fieldcourse twice, once in 1989 and again in 1991. We even took enough tinned food to last a fortnight to keep the cost low as Norway can be expensive, but the same logic didn't quite work the following year when we went across the Alps and actually took tinned Italian tomatoes back into Italy!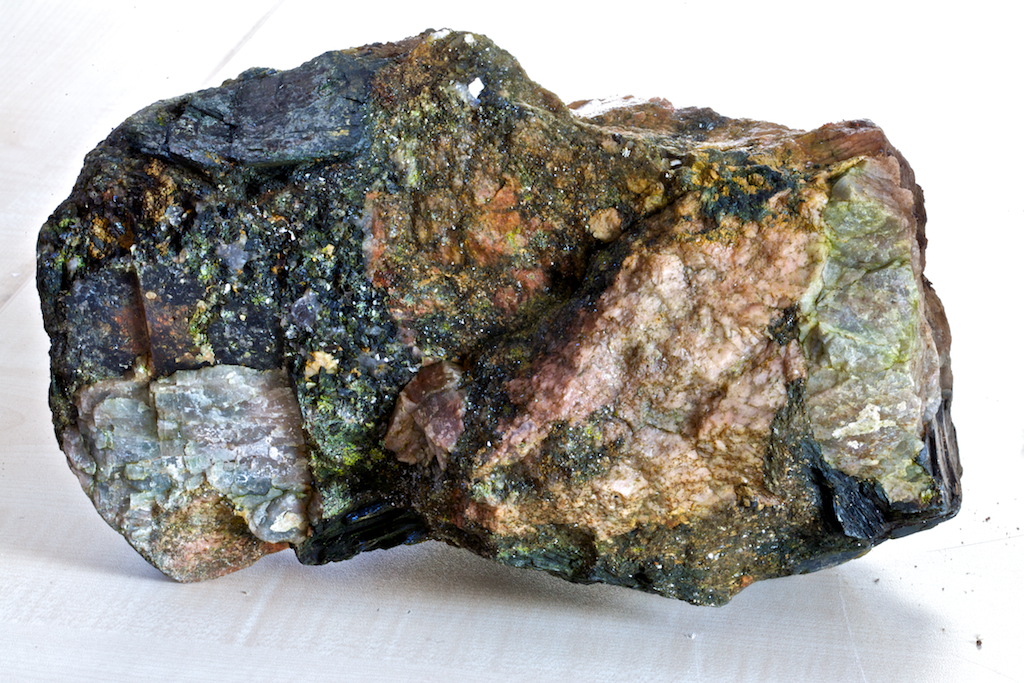 The fieldcourse mainly covered high-grade metamorphic and igneous rocks so I was not that much use of the teaching side apart from the structural mapping at Slemmestad and some of the Caledonian nappe structures at Röldal, my role was much more that of van driver. I did however learn a huge amount from our former mineralogist, George Rowbotham.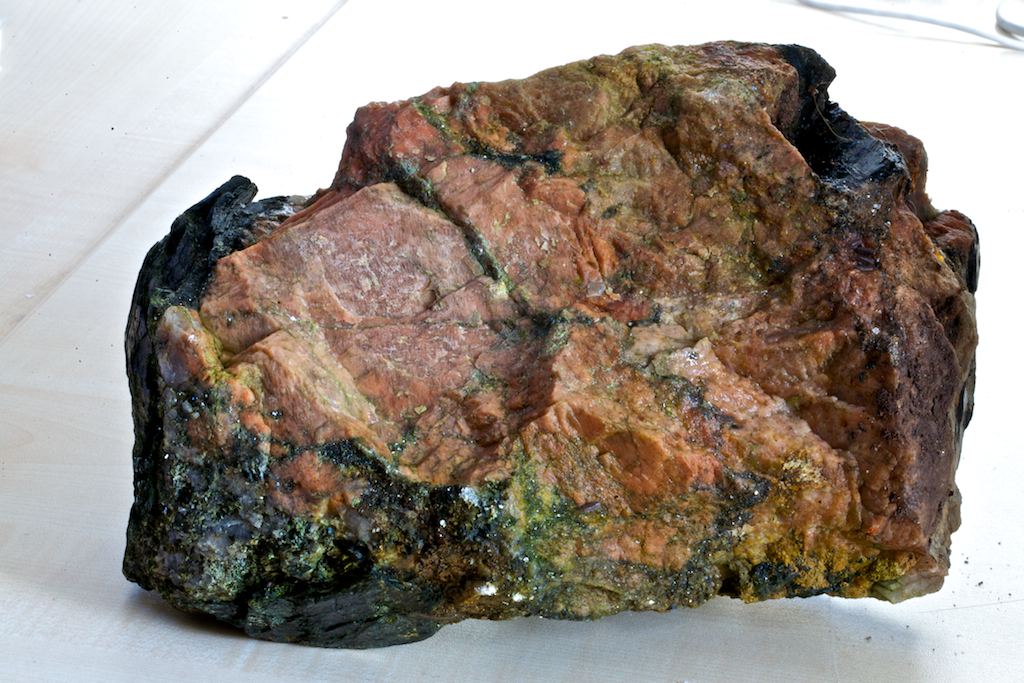 Matt asks if we could include a scary dimension to the post. I can't really think of anything scary except I've a sneaking feeling that the sample might be a bit 'hot'.
All three hundred deskcrop images can be found on my companion posterous blog and at my flickr site.
A google map with links to the geotagged images is embedded below.

View Rock365 in a larger map