Just a quick post as I'm teaching all day.
Here is the seismogram of the M8.9 Japan (Near East Coast Honshu) earthquake that occurred at 05:46:23 UTC today 11/03/2011 recorded at Keele University, Staffordshire, UK. Note that even at a quarter of the way round the world from the epicentre our seismogram clips during the surface wave train.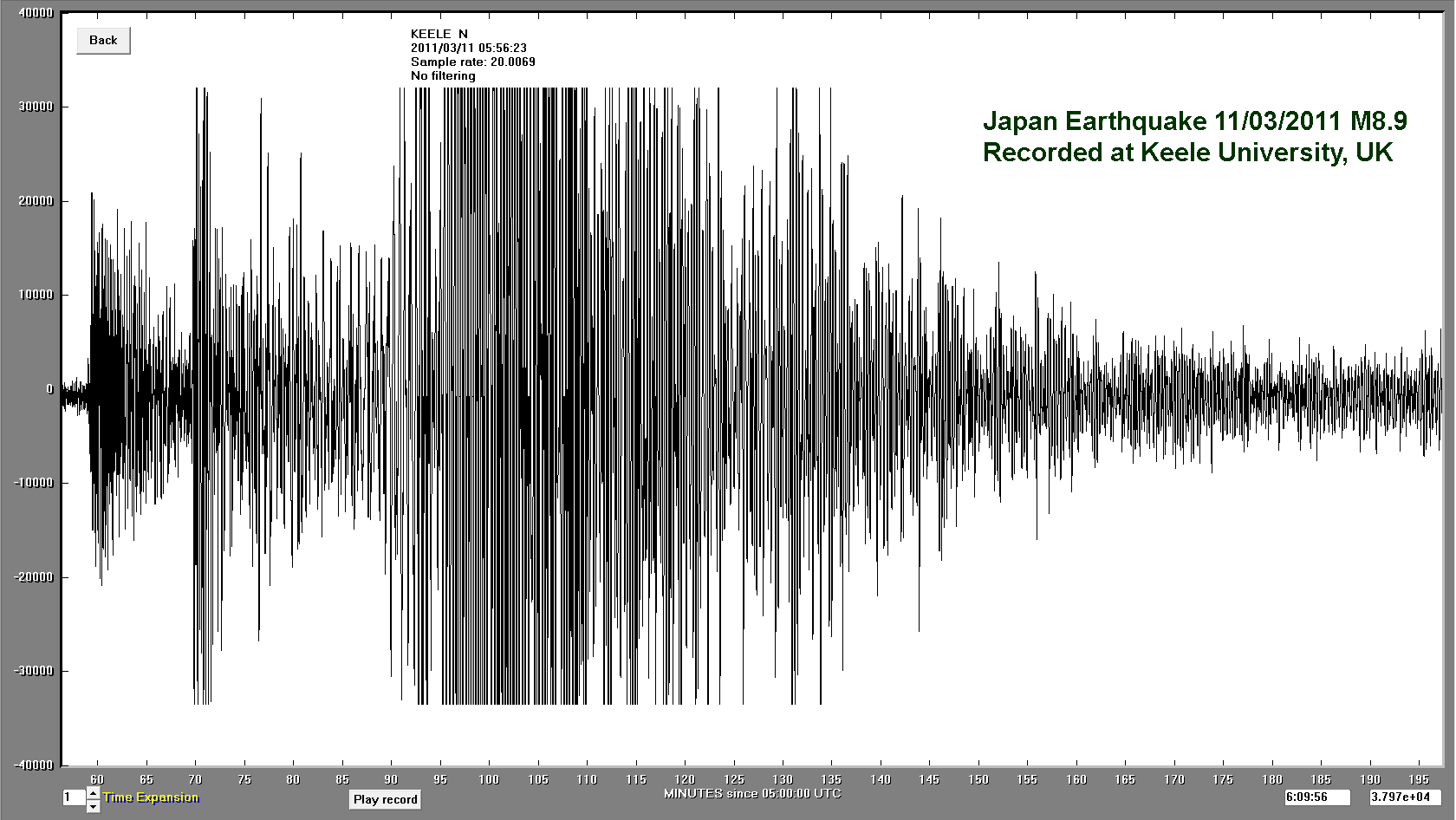 More details from the USGS here.