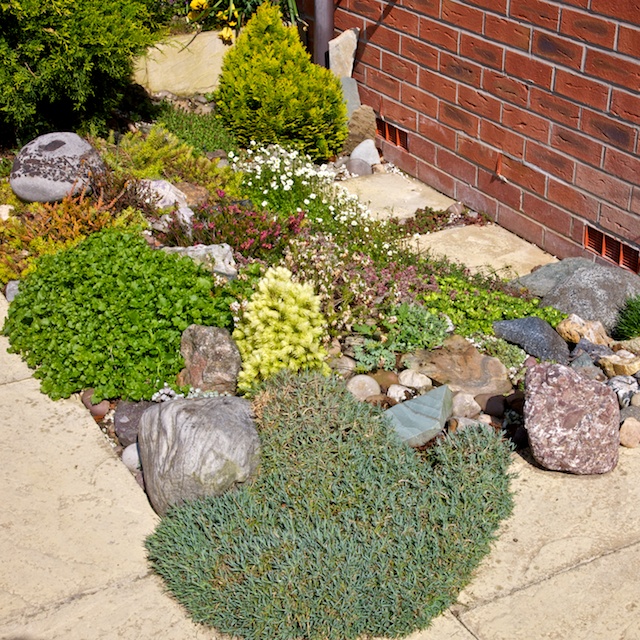 This month's accretionary wedge is being hosted by John Van Hoesen over at Geological Musings in the Taconic Mountains, who muses how geologists have incorporated geology into their homes, offices and gardens. My rock collection has been banished from the house and incorporated into an alpine rock garden at the front of the house, where a pocket-sized area on a steepish slope doesn't lend itself to much else.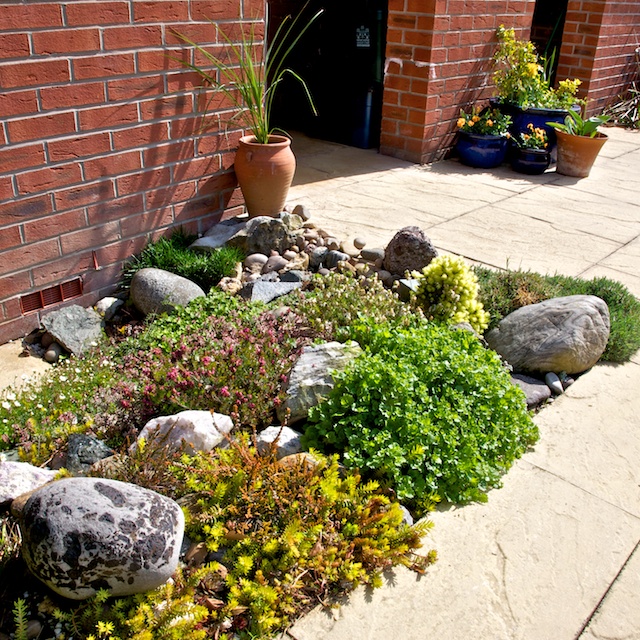 The beauty of having a rock collection like this is that it brings back so many memories of places visited and geology seen.
In this corner are the folds, including a flow folded rhyolite from Pembrokeshire, Wales and refolded folds from Loch Leven in Scotland. Behind are pegmatitic gabbro from Pembrokeshire, a gabbroic dreikanter from the Atacama desert from Chile, a water-lain tuff from the Lake District of England and a Welsh Old Red Sandstone conglomerate.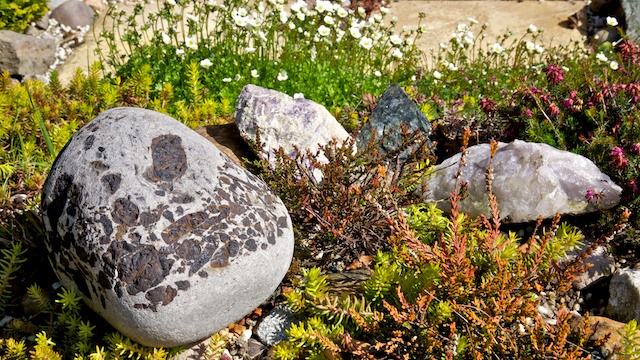 Here are a siderite nodule from Pembrokeshire, blue john from Derbyshire, England, larvikite from Norway and rose quartz.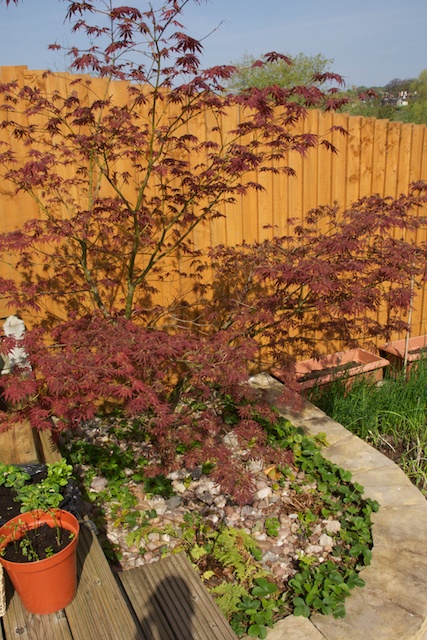 Around the back, the acer has just come into leaf on the 'pebble beach'. Most of the pebbles amongst the ferns and strawberry plants are actually glacial erratics collected from the local soil as we live on the edge of a glacial meltwater channel. They are mostly Triassic quartzite pebbles, but also include Carboniferous limestones and Lake District granites.