Dana Hunter at En Tequila Es Verdad is hosting this month's Accretionary Wedge with the topic of Weird.
First, here is an exposure from last weekend's Llangollen mapping course.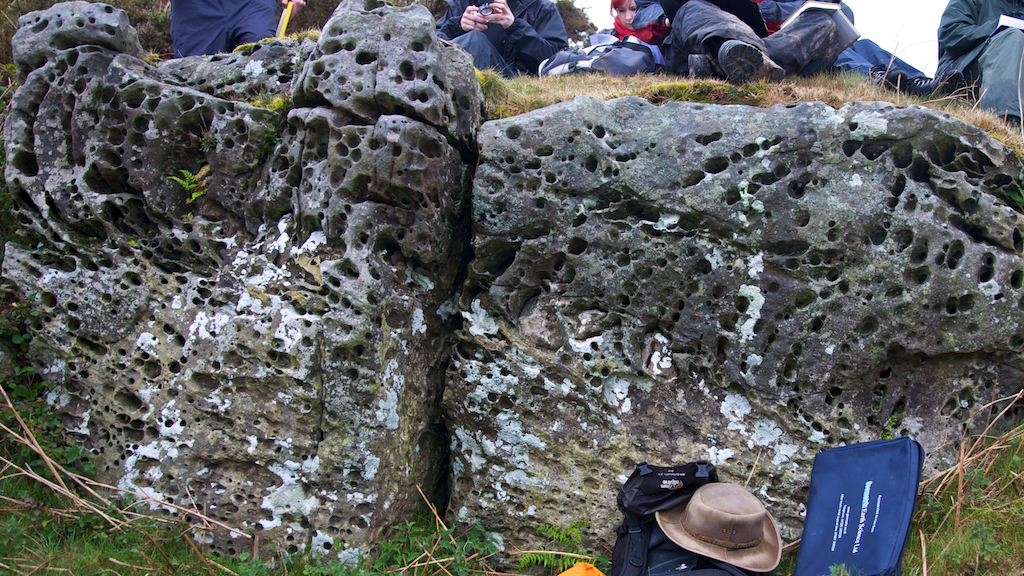 Weirder still is the fact that the tafoni are not salt weathering related.
Second up, is something I put up for accretionary wedge 6 (things that make you go hmm – back in 2008) but I like it a lot so I'll put it up again …
You can see a wider view in the gigapan below.