Here is the seismogram of the M8.3 Chilean earthquake of September 16, 2015 recorded at Keele University, UK.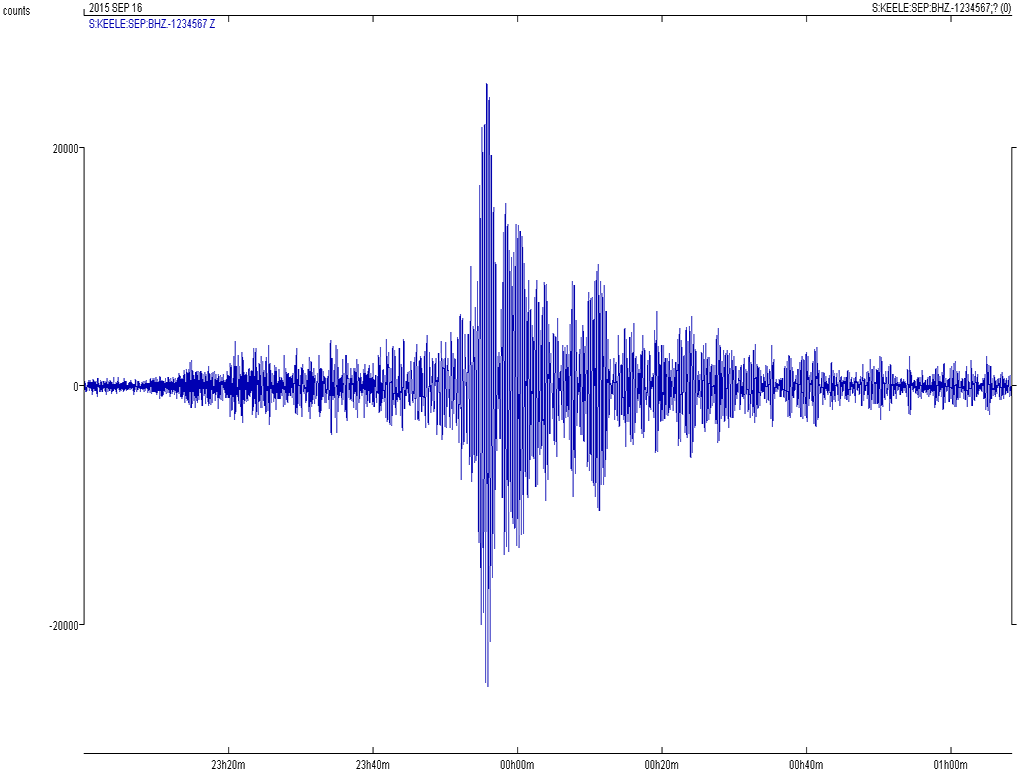 Occurring about 230km north of Chile's capital, Santiago, the coast of Chile is prone to large subduction related earthquakes such as this, including the largest earthquake ever recorded, M9.5 in 1960.
More information from the USGS.