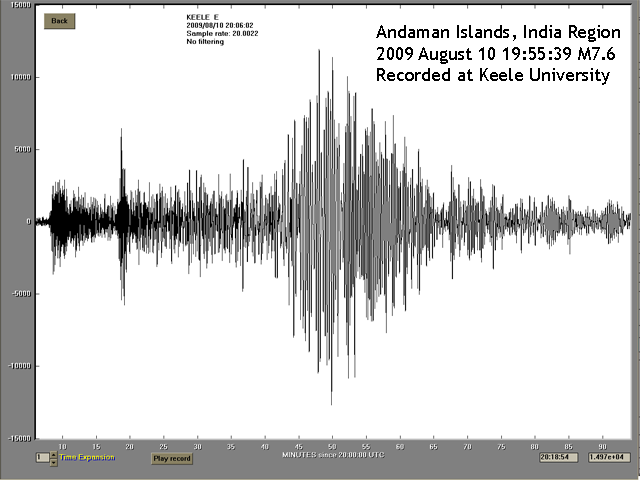 The second large earthquake in two days, this time in the Andaman Islands region, at felt around the north east Indian Ocean coastal areas.
This earthquake was unusual in that it had a 'normal' faulting mechanism rather that the 'reverse' or 'thrust' fault mechanism, like the earthquake that which caused the Boxing Day 2004 tsunami. Because of the fault mechanism this earthquake was far less likely to cause a tsunami.
It is also interesting to compare the seismogram from this earthquake which had a depth of about 30km with the previous day's earthquake in the Izu Islands region of Japan. Note the diminished surface waves from the deeper Japanese earthquake.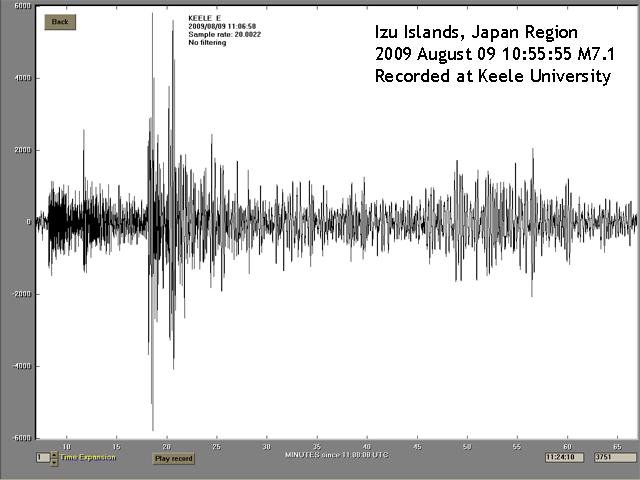 More details on the Andaman Islands earthquake from the USGS here.
This earthquake was recorded at Keele as part of the UK Seismometers for Schools project.