Keele University, where I work, has a plan to become self-sufficient in energy. This involves installing a variety of energy sources such as wind turbines, solar panels and ground source heat pumps, but one of the major projects that is currently underway in pilot form is the extraction of methane from the coal seams beneath campus. I was fortunate enough to be allowed to visit the drill site at the end of last week.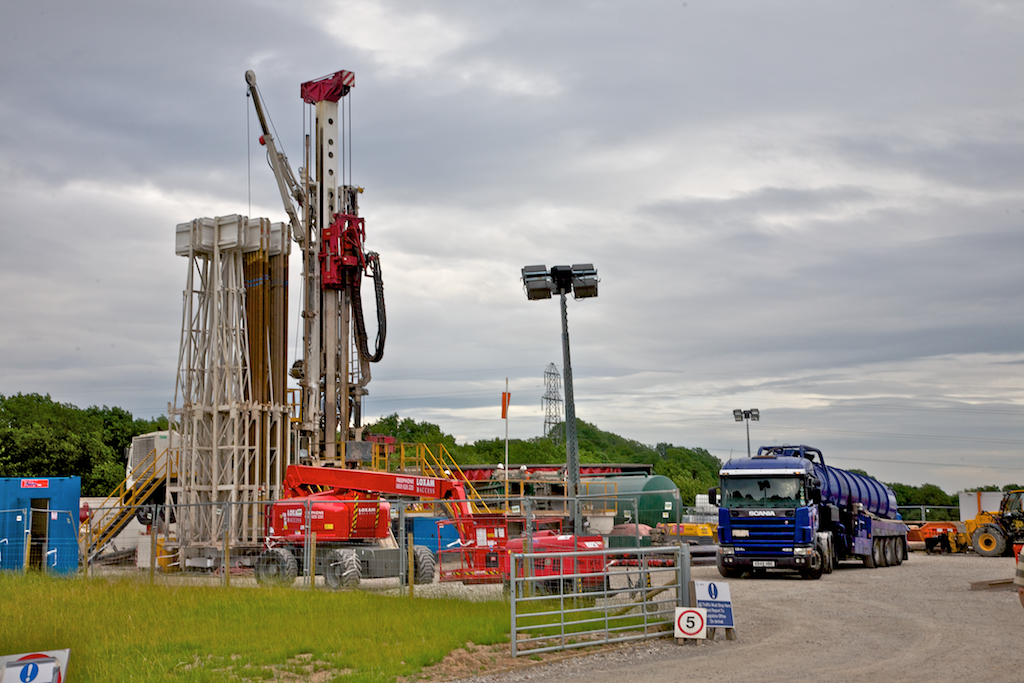 The first impression of the site is its relatively small size, about the size of a football pitch and how quiet it is. From 100 metres away the road noise from the M6 motorway is louder.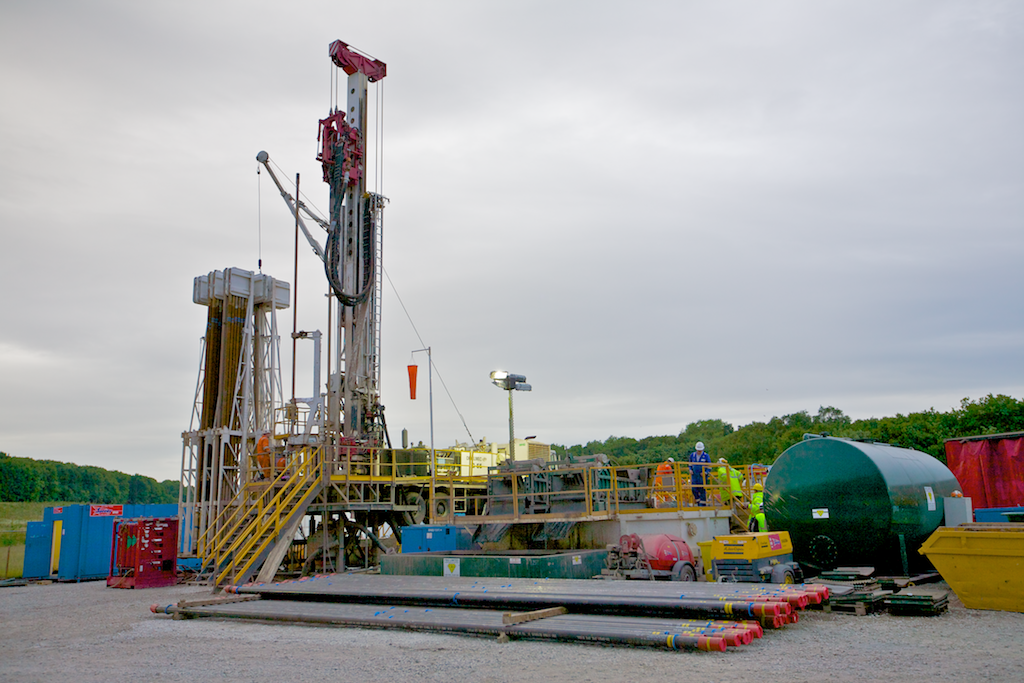 The drill rig is also smaller than I expected it to be and, as can be seen in the image, is actually mounted on the back of a truck. The drilling plan is shown schematically below [not to scale].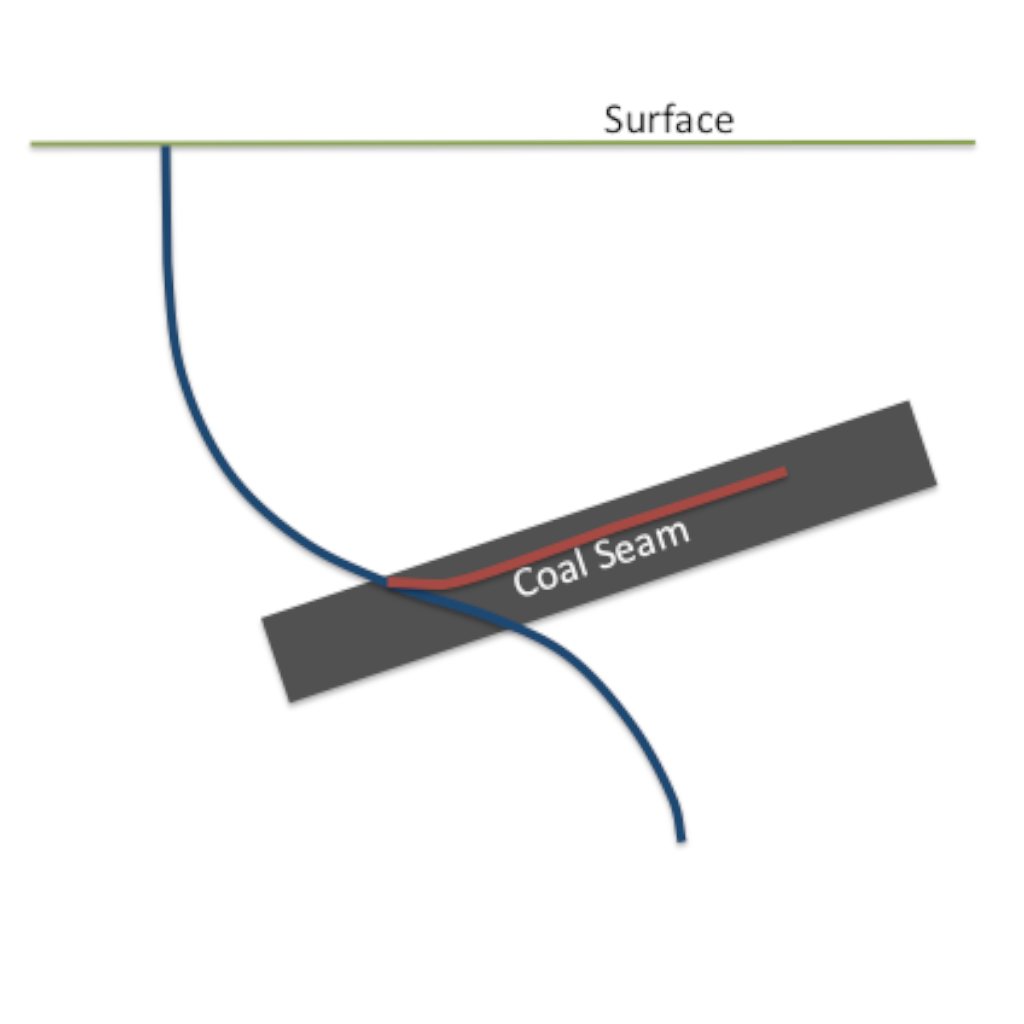 The 'mother' borehole (in blue in the diagram) is drilled to about 1000m depth using directional drilling in an 'S' shape, shallowing through the target coal seam, and then steeping downwards to form a sump. This is the current stage of the drilling.
The drill bit will next be withdrawn back up the hole to the level of the target seam (in this case the Great Row Coal) and a spur drilled along the the coal seam itself, slightly dipping upwards (in red on the diagram). Water then drains from the coal seam to the sump where it is pumped out. The draining of the water decreases pressure in the seam and stimulates the release of methane from the coal.
If this proves successful, and the mother bore is already showing promising signs of methane, then the next stage will be to drill a number of other bores through a variety of seams, extract the methane which will then be piped to the University's boiler house.
Keele is blessed with several unmined coal seams below campus. The land on which the university was built was once owned by the Sneyd family who built their family seat, Keele Hall, here. Whilst making, and losing, a fortune from coal mining in North Staffordshire they had the common sense not to undermine their own house!
The other thing that we are interested in are the bottom hole temperatures. North Staffordshire coal mines were amongst the warmest in the country, and if, as we expect, the downhole temperatures are around 50-60°C then we also have the potential for geothermal energy as well.
Disclaimer: As always, this blogpost represents the views of myself only, and are not necessarily those of my employer.