On a brief parole from grading gaol …
Ian Saginor over at Volcanoclast is hosting this month's accretionary wedge on the topic of countertop geology. As with many wedges, the geoblogosphere has largely decided to ignore, well at least modify, the brief (probably because we mostly have laminate counter tops). Fortunately, Ian has kindly expanded the topic to include any rocks 'as long as they're decorative and completely detached from their origin'.
Unusually for me, my example is a palaeontological offering. This is the centrepiece in the foyer of the wonderfully named Hotel Kasbah Meteorites, in Southern Morocco.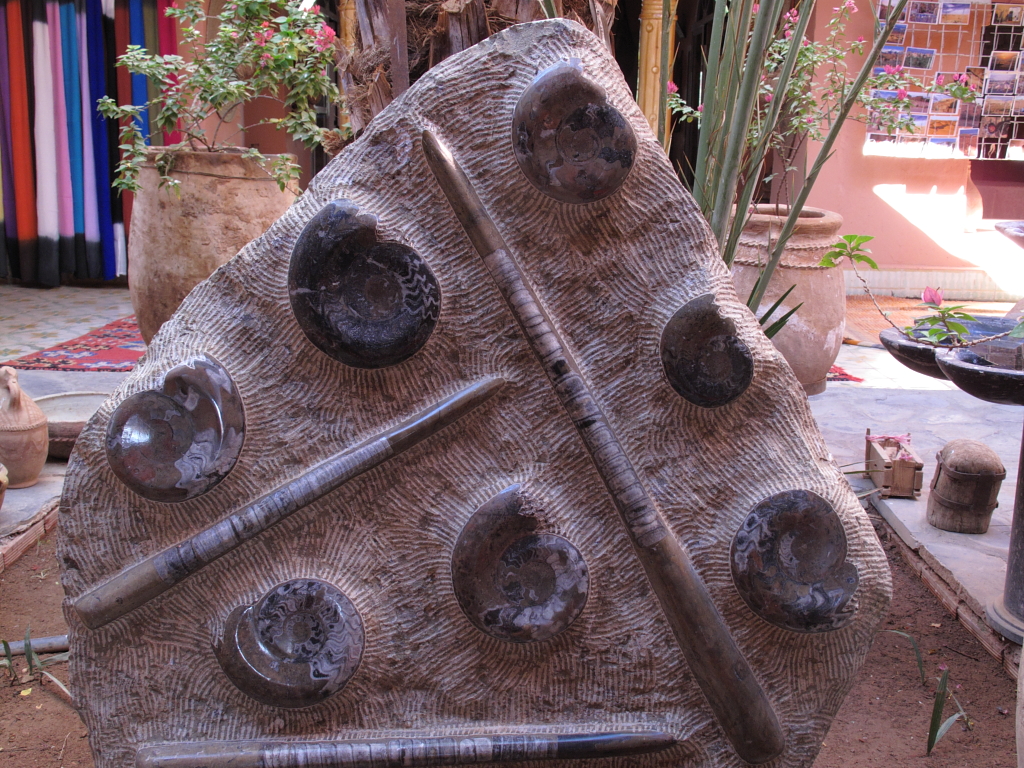 The hotel / kasbah is close to the Berber town of Alnif, famous for it's trilobite fossils. The hills around Alnif Djbel Issimour are called the trilobites mountains and trilobite sellers line the roads like fruit sellers do in other countries. The hotel owners decided to go with the geology motif with highly fossiliferous bathroom surrounds (edit: see below) and this centrepiece of large ammonites and orthocones.
I have a traditional Berber scarf from the rack in the background that I sometimes wear, much to the befuddlement / amusement of my students in the field.
The ammonites and orthocones also appeared as a drinks table in a hotel in Ouarzazate that we stayed in on the last night.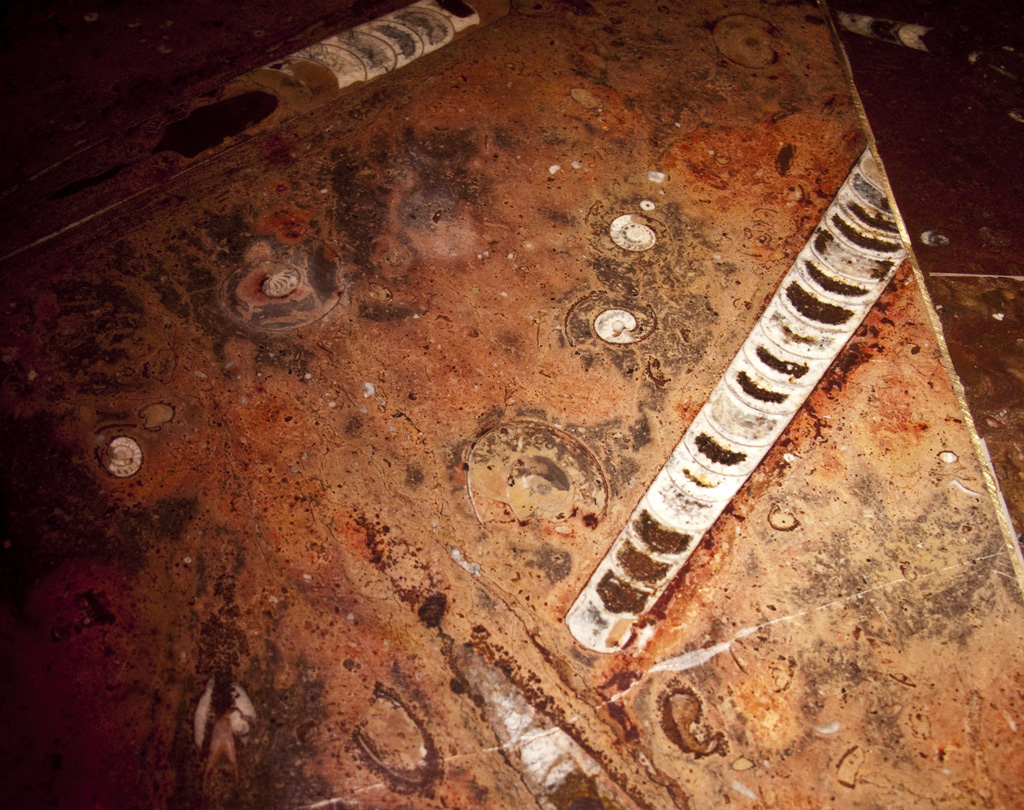 Returns to grading gaol …